[Sticky]

Using this forum
Welcome to the Athletica Forum. We're super excited to have this place to start conversations and answer questions on (almost) any subject.
This forum software is new for us and we are still encountering some issues, so please post here if you have any problems or need questions related to navigating and using the forum. Thanks!
One question that has already come up a few times is how to set your profile image (not intuitive - sorry).
To do this, go to forum navigation bar and click on My Profile/Account and click on the profile icon with a gear on the right side below the cover image. Go to the Avatar section and select Upload an avatar. You can also change the cover image by clicking on the photo icon in the bottom right corner of the cover image.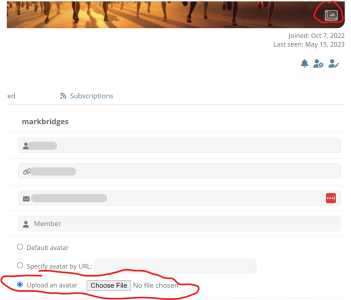 Thanks for all your work in getting this up and running for everyone Mark. For my profile 'cover' photo, what are the ideal dimensions I should be shooting for?
The dimensions should be 1118x458, that is 1118 width by 458 Height, these images can have a resolution of 300x300 ppi.