Please file your bug reports here by including a description of what you're experiencing along with a screenshot of the issue when possible.
We appreciate your help in making Athletica work well for all!
I've discovered a bug!
-> Using Firefox (116.0.2 ) on Manjaro Linux 5.15.125-1 AND Firefox (116.4 33723) on iOS 16.6 iPhone 12
I created a new workout by clicking on "Add session", 1 bike and a couple of S&C sessions this week. When I click / tap on the main set I get a greyed out background and a spinning thinking wheel that never goes away. Only way to get back is to refresh the page.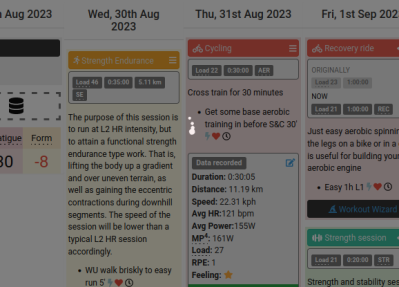 Let me know what other details you need to help.
Jesse
Another bug:
I wanted to do a Bike 30/30 workout today instead of aerobic ride.
Clicked ahead to next week -> Workout wizard for a 23 load run -> Replaced with 30/30 bike workout -> Saved new workout to library -> Browsed back to today and opened the library to add a new session -> Selected the saved workout and clicked add / save -> Recovery ride gets added instead.
Deleted the workout from my library and added it again from next week. Same result when adding it to today's plan.
Screens below: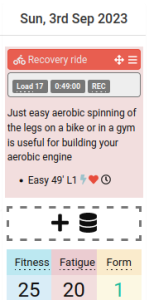 Let me know if you need more details.
Jesse
Not a bug, just an end user QOL improvement.
--> While logged in, the header containing the forum link is gone. It would be nice to have a link there for easy access.

 --> When the user is presented with the forum, while logged out, it is not clear that they will need to create a new credentials using the bottom link and not the top one.

Thanks for the feedback here Jesse. We hope to integrate our forum into the app in the future.