Successful athletic coaching isn't solely about the knowledge but the genuine care shown to athletes.
It's a belief that athletes thrive when they sense the coach's concern and commitment. Athletica AI, grounded in HIIT Science programming, ensures that coaches offer both knowledge and care.
Using the cutting-edge tech-driven personalized fitness programs of Athletica's SmartCoach AI, design and continually refine your athletes' dynamic workout plans. This AI-driven approach enhances your service quality and paves the way for business growth.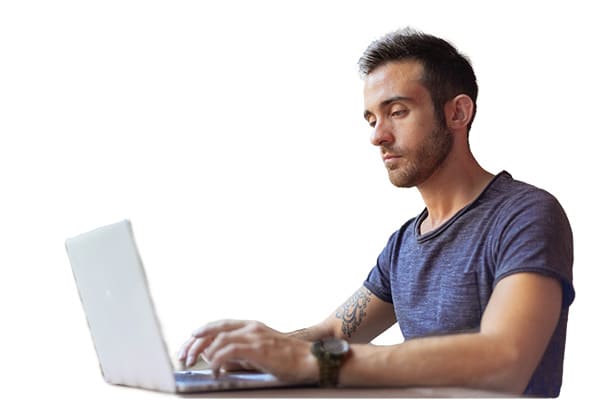 Programming athlete sessions is a nuanced task. There are multifaceted considerations, including athlete ability, fatigue, fitness level, mental state, and daily events. Such complexities necessitate a personalized advanced fitness coaching solution. Athletica AI ensures every training plan aligns perfectly with its intended physiological outcome.
Leverage Athletica's Workout Wizard

Each training session is an opportunity for athlete growth. Athletica's advanced load optimizer, combined with our proprietary Workout Wizard, empowers coaches. This AI workout plans tool ensures you select the optimal session for the athlete's current context.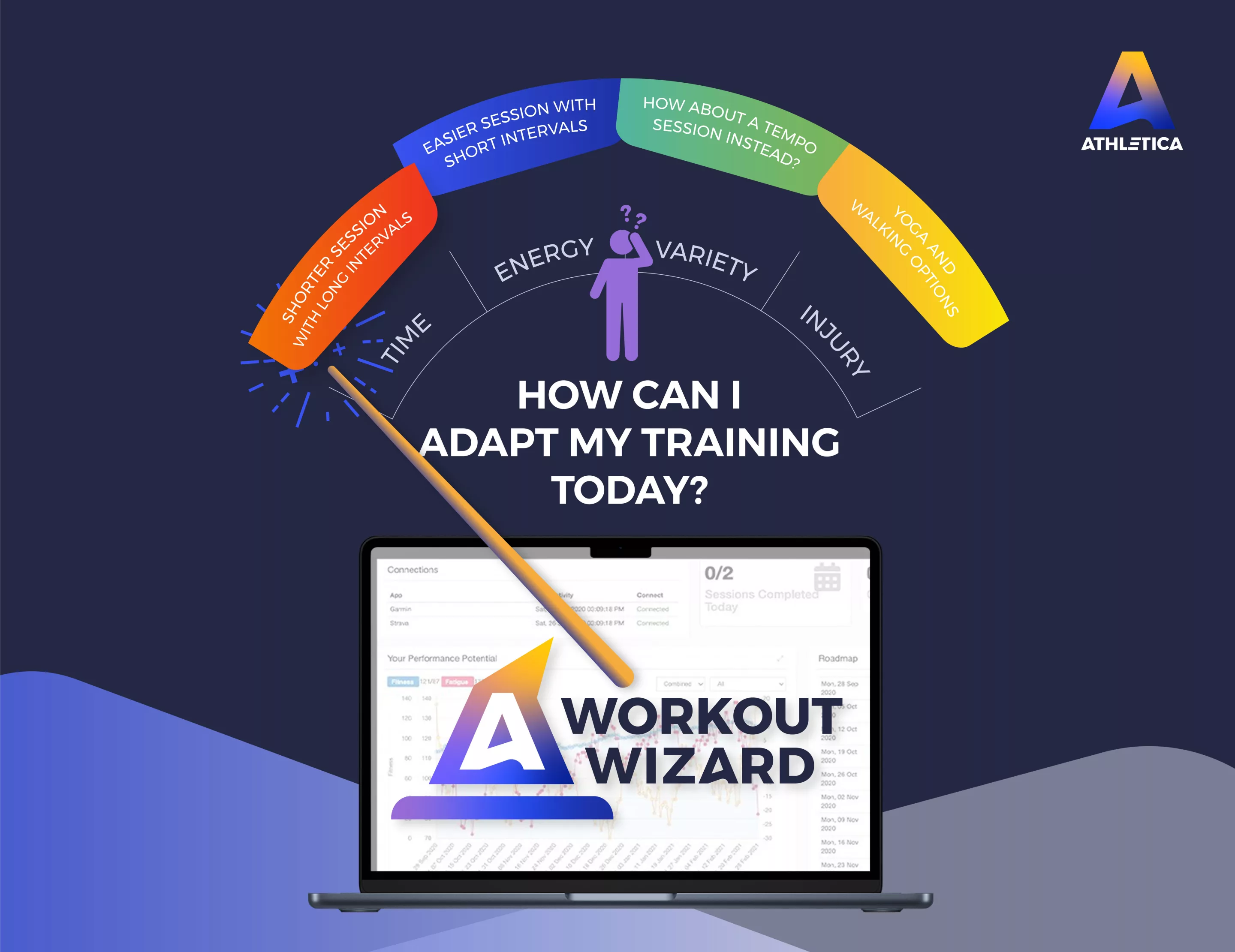 Athletica works best when athletes connect their workout data via Garmin or Strava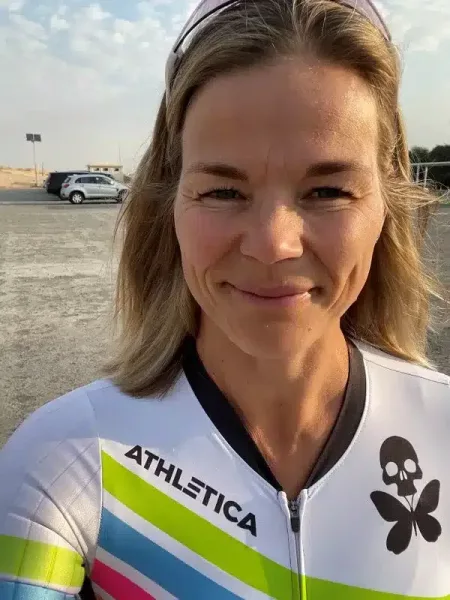 I've been using Athletica Coach now for over 6 months. One of the best things about Athletica is that it has a "finger on the pulse" at all times.
When my athletes miss a day or two, their training load is automatically updated, keeping them on track to reach their race goals. When they run a fast 5K in a race or in training, their individual training zones get updated meaning I no longer need to invest in expensive lab tests. All up, the platform saves me time so I can focus on what is the most important: communication.
I also love the new Workout Wizard feature. This allows my athletes to change their workout quickly if need be, without having to ask me first. This is especially handy because my athletes are placed all around the world in different time zones. A complete game changer
~ Marjaana Rakai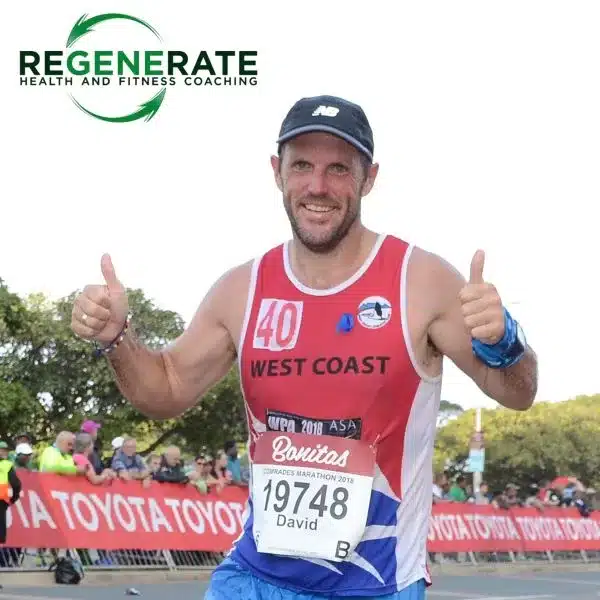 Why do I as an endurance coach recommend Athletica? Two simple reasons: it works and my athletes love it.
What makes these two simple reasons possible is the multitude of benefits and features that lie at the heart of Athletica. Training plans cater for all my athletes needs, distances, available time and weekly schedule. Training sessions are custom prescribed to suit each athlete's ability and adjusted based on their unique response to training. The session analysis and chat facility provides effective and honest feedback on session compliance, feel and performance. The amazing Workout Wizard provides my athletes with variety and flexibility in their training. All of which empowers them to stay accountable, learn and feel more in control of their training. This in turn allows me to spend more time getting to know my athletes better, step in and make required changes more timeously and ultimately coach each athlete more effectively.
~ Dave Yuill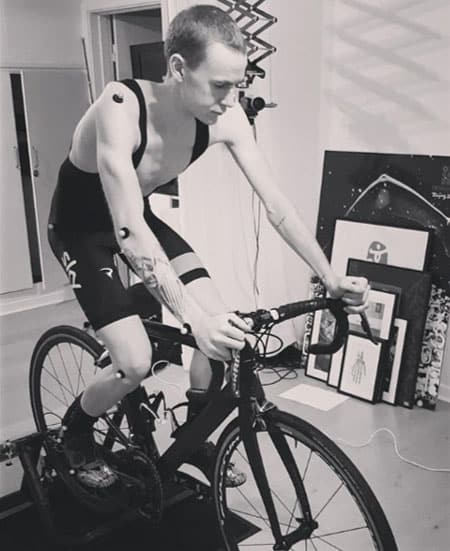 Sprint power & general performance has improved while seeing less subjective fatigue.
I have done the plyometrics exercises the last 1.5 month instead of heavy gym work and have actually noticed some interesting things!
My sprint power has improved. (10″- 30″)
My general performance has improved. Could be because of other factors though. Increased training load.
Markedly LESS subjective fatigue compared to the heavy strength training sessions in the gym.
Less time-consuming, and takes less mental energy! – At least in my opinion – especially when it's possible to do it at home with a plyometric box.  For me it takes quite a lot out of me to go to the gym. The transport, etc.
~ Malte Therkildsen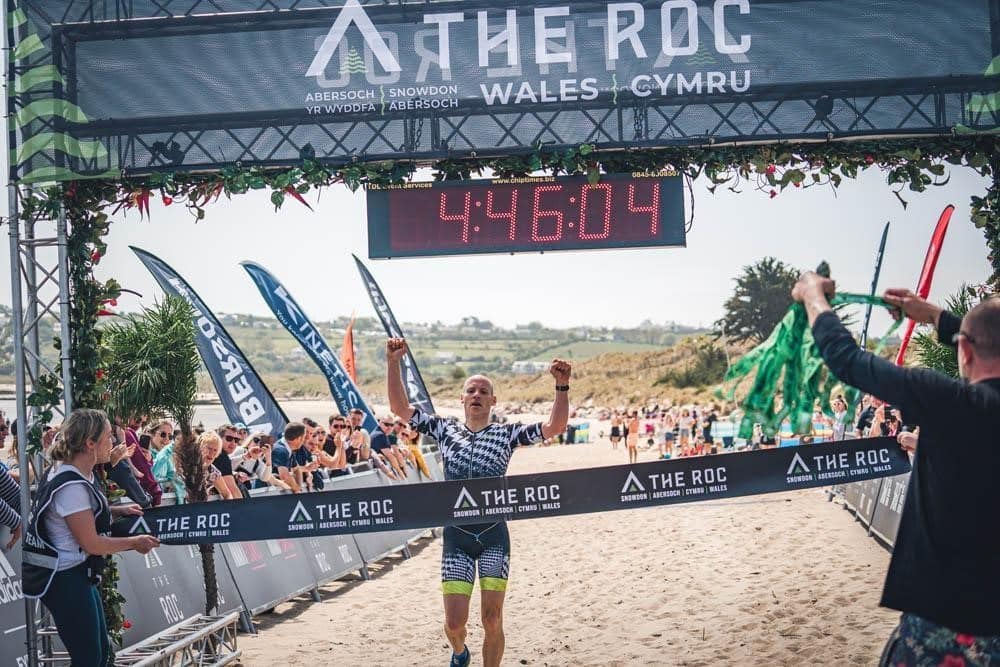 Finding the right balance is often a challenge. This is where Athletica helps.
I've been using Athletica to help structure and plan my training schedule since Feb 2021. I have a busy day job, a young family with lots of time commitments, and a passion for competing in endurance sports. Finding the right balance is often a challenge. This is where Athletica helps.
Athletica keeps me accountable, whilst adjusting my schedule after considering session compliance, training data, my own rate of perceived exertion and even personal session notes.
I'm writing this 2-weeks after my first Triathlon win at The Roc Wales and find myself reflecting on what's worked to get to this point.
My immediate approach to The Roc was far from ideal. A month prior I had a 10-day family holiday followed by a short illness, which meant getting back to pre-holiday fitness levels was unlikely. On reflection, whilst I often moan about the mundane routine of a UK winter using Athletica throughout this period helped me build a significant base that I could then carry into the race. I'm also certain I would have over-cooked the approach trying to quickly gain back lost fitness had I planned it all myself.
Athletica is like the Google maps of sat nav. I've often tried to beat the Google sat nav AI engine, I've always failed.
~ Mike Senior (IG @theroctri)

I have been using Athletica.ai for three months now and the first results are already visible. I recently finished a 10km run in 43:55 min and improved my previous best time by more than 2 minutes.
I had always trained with static training plans, which were fine in themselves, but had one decisive disadvantage: I never knew which session I could postpone to another day or skip without having a guilty conscience. Even at the risk of overtraining.
At the beginning of 2022, I was looking for a training plan for a triathlon. The goal: to finish my first triathlon over an Olympic distance in the summer. During my search, I got to know ATHLETICA AI, an innovative training platform that automatically adapts to the individual circumstances (e.g. fitness level, training goal, training load, lifestyle) of the athlete.
What I like most about this tool is the continous adjustment of the plan based on the completed session, which is supplemented by my subjective perception during the training session. This way I can always see whether I trained too intensively or too easily, how I felt and whether more or less training load is better for the upcoming sessions.
~ Rene
Benefits of

coaching

With Athletica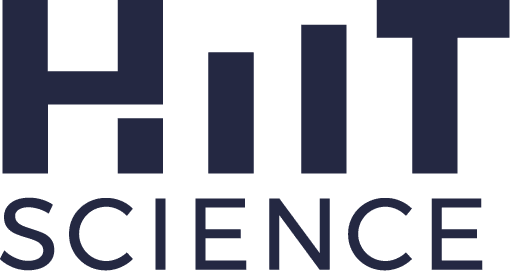 Trusted Programming
Rooted in the acclaimed HIIT Science framework, our SmartCoach AI provides intelligent training plans for athletes. With the aid of our dynamic load optimizer, precision and customization are guaranteed.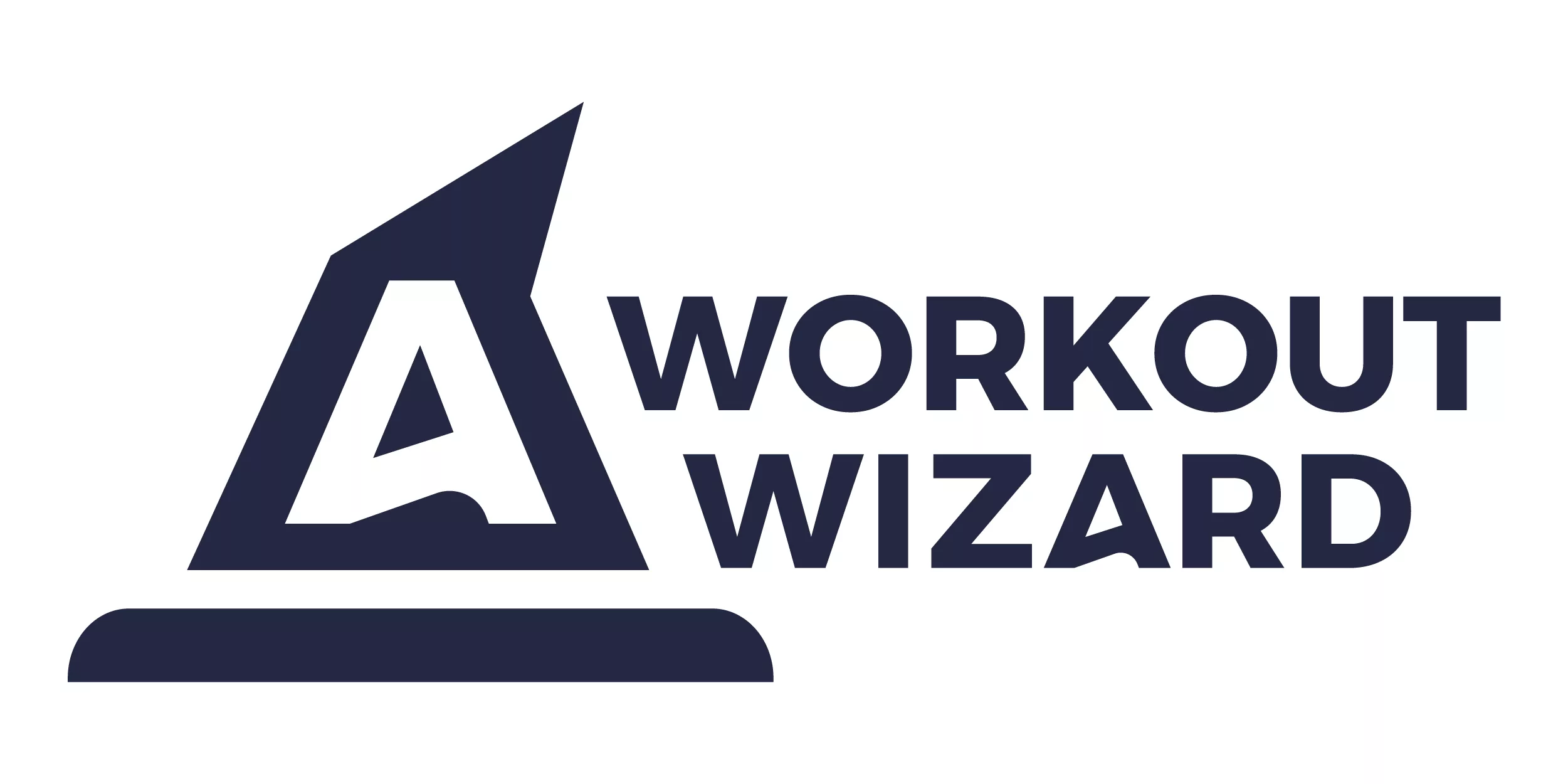 Workout Wizard
Addressing the diverse training scenarios athletes face is streamlined with our proprietary Workout Wizard. It's an epitome of tech-based personalized fitness training offering flexibility and adaptability for each athlete's unique journey.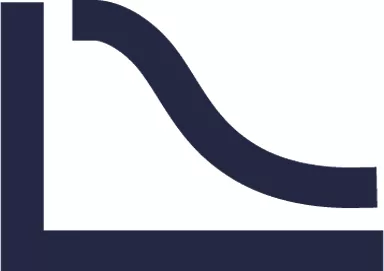 ADVANCED PROFILING
Athletica AI introduces a groundbreaking speed/power estimation tool. Drawing from historical training data, it provides real-time insights without repetitive testing – a true game-changer in ai triathlon training and other disciplines.
LET ATHLETICA BE YOUR ASSISTANT COACH
The coaching journey is extensive, especially in session planning. That's Athletica's forte. Through Athletica's coach platform, programming becomes intuitive. Refine AI-generated plans to individual athlete needs, add or modify sessions, and expand your training repository. Coupled with the Workout Wizard and dynamic load adjustment tools, detailed athlete profiling becomes effortless. And with our dedicated communication portal, athletes receive both precision training and the personal attention they deserve.
Sign up free to use the Athletica coach platform
Onboard and link up with your athletes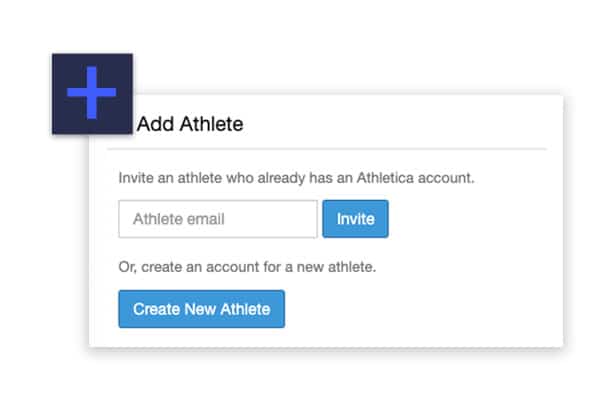 Chose their performance level, time available to train, and A, B and C races (up to 7 months in the future).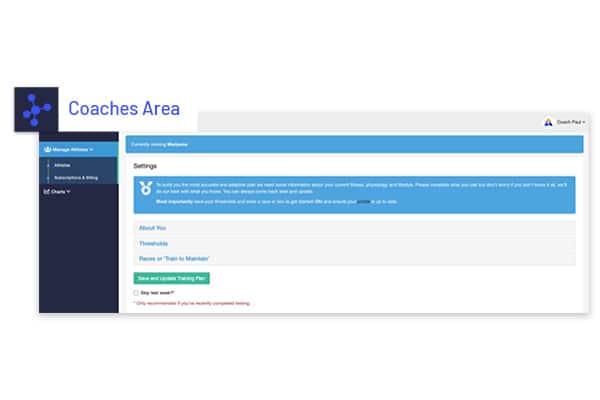 Start coaching by communicating with your athletes, adding your own key sessions, and working together with them to achieve their goals.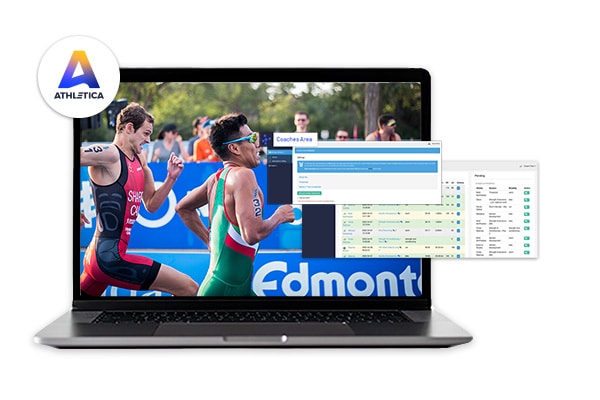 Helping You Coach Smarter
I love Athletica and I compare it to the training that my coach gives me. The AI is excellent. I've referred him to the platform for coaches and I would love for him to try it out and join!
It is not easy nor given to know the right direction.
Pro triathlete & coach | Ironman champion | 11x im 70.3 champion | 5th place Kona | Ironman EU champs
Athletica is intuitive and easy to use. The program seamlessly integrates with my training devices and computers and includes additional contextual information to provide a more complete picture of my training progress.
The program was great! I followed the Athletica plan and recently competed in Indian Wells 70.3 — got 1st in my age group and 3rd overall female!
"The idea that the harder you work, the better you're going to be is just garbage. The greatest improvement is made by the man or woman who works most intelligently."
~ Bill Bowerman