Athletes don't care what you know, until they know you care. Leveraging trusted HIIT Science programming principles with Athletica's dynamic load optimizer means more TIME for you to communicate deeply for your athlete's health and performance progress. Experience the freedom of truly appreciating your athlete's context with your first 2 months on us.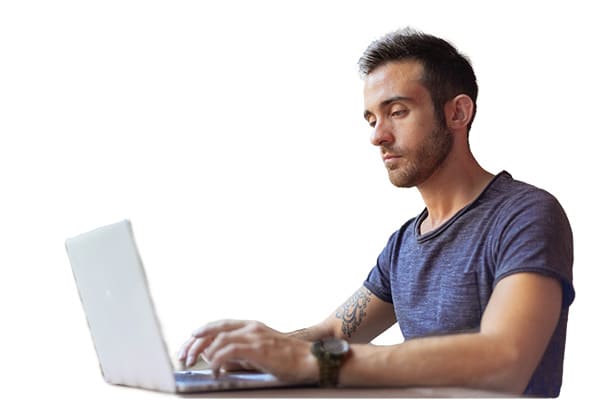 Programming the sessions for your athletes is only part of a coaches workload. And more often than not, coaches get this wrong for various reasons. Athlete ability, fatigue, fitness level, psychological state, events of the day and periodization elements are just some of the factors that need to be taken into consideration before we put pen to paper to hit our physiological target in any training session.
Hiit your physiological target

Leveraging the HIIT Science training principles alongside Athletica's proprietary training drill library means ideal programming solutions at your fingertips to allow your athletes to hit their day's physiological target.


I have been using ATHLETICA AI for three months now and the first results are already visible. I recently finished a 10km run in 43:55 min and improved my previous best time by more than 2 minutes.
I had always trained with static training plans, which were fine in themselves, but had one decisive disadvantage: I never knew which session I could postpone to another day or skip without having a guilty conscience. Even at the risk of overtraining.
At the beginning of 2022, I was looking for a training plan for a triathlon. The goal: to finish my first triathlon over an Olympic distance in the summer. During my search, I got to know ATHLETICA AI, an innovative training platform that automatically adapts to the individual circumstances (e.g. fitness level, training goal, training load, lifestyle) of the athlete.
What I like most about this tool is the continous adjustment of the plan based on the completed session, which is supplemented by my subjective perception during the training session. This way I can always see whether I trained too intensively or too easily, how I felt and whether more or less training load is better for the upcoming sessions.
~ Rene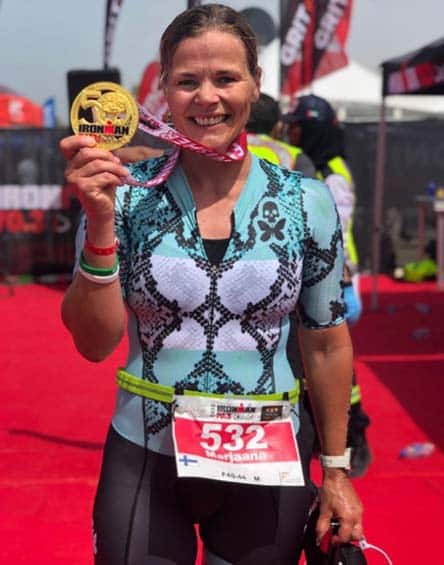 Athletica is a bridge between sports science and practice, using HIIT science principles and intellectual technology to allow athletes reach their absolute best on the race day.
I started using Athletica already last year, but was still deep in the depths of overtraining. In June, I was told by my doc that I needed a long detraining period. That turned out to last for 6 months. In November I returned to triathlon training, started using Athletica with the guidance of their founder and CEO Paul Laursen, PhD, sports scientist, coach and all around amazing human.
What is mind blowing is that half a year ago my heart rate wanted to jump to 150 running slow at 6:15-6:30 pace and one year ago I was barely jogging at 6:45-7min/pace with an HR of 150+ and massive headaches after. Now: strutting 4:45 -4:50min/km with stable 148-152 bpm feeling strong.
~ Marjaana Rakai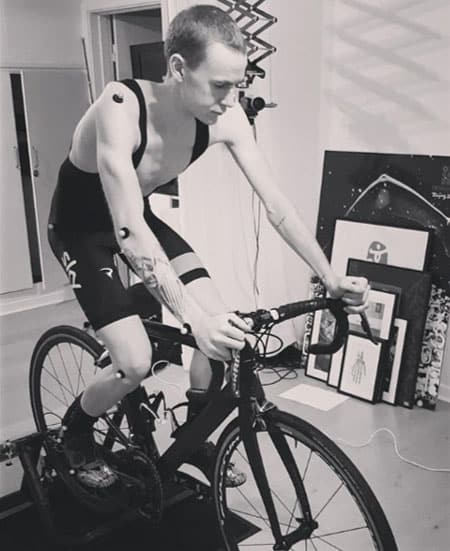 Sprint power & general performance has improved while seeing less subjective fatigue.
I have done the plyometrics exercises the last 1.5 month instead of heavy gym work and have actually noticed some interesting things!
My sprint power has improved. (10″- 30″)
My general performance has improved. Could be because of other factors though. Increased training load.
Markedly LESS subjective fatigue compared to the heavy strength training sessions in the gym.
Less time-consuming, and takes less mental energy! – At least in my opinion – especially when it's possible to do it at home with a plyometric box.  For me it takes quite a lot out of me to go to the gym. The transport, etc.
~ Malte Therkildsen
Dream performance at my 1st Ironman race. I came in under 12 hours, and finished 5th in my age category (55-59). Thanks in huge part to your wonderful training program.
I was a little worried that my run training volume from the plan was low, but I consistently did the hard work as well as the weight trainings, and because of my age, I added some mobility work.
I had an incredible swim coming out 2nd in my age category, followed a very conservative bike strategy, stopping often at aid stations to pack the ice around my body because I was so concerned about overcooking the bike and doing poorly on the run. That strategy paid off!
I started the run in 18th position, took occasional short walk breaks when I felt my running form deteriorating, kept up with my fueling, hydration and cooling strategy and slowly but surely caught many of my competitors.
On the final of three laps, I knew I was in contention for a podium spot, and that helped me persevere when the quads started to burn.
I was thrilled when I crossed the finish line not only completing my first Ironman distance triathlon, but my first marathon distance run race as well.
Thanks again for your wonderful training tool, I could not have done it without you.
~ Janice Campbell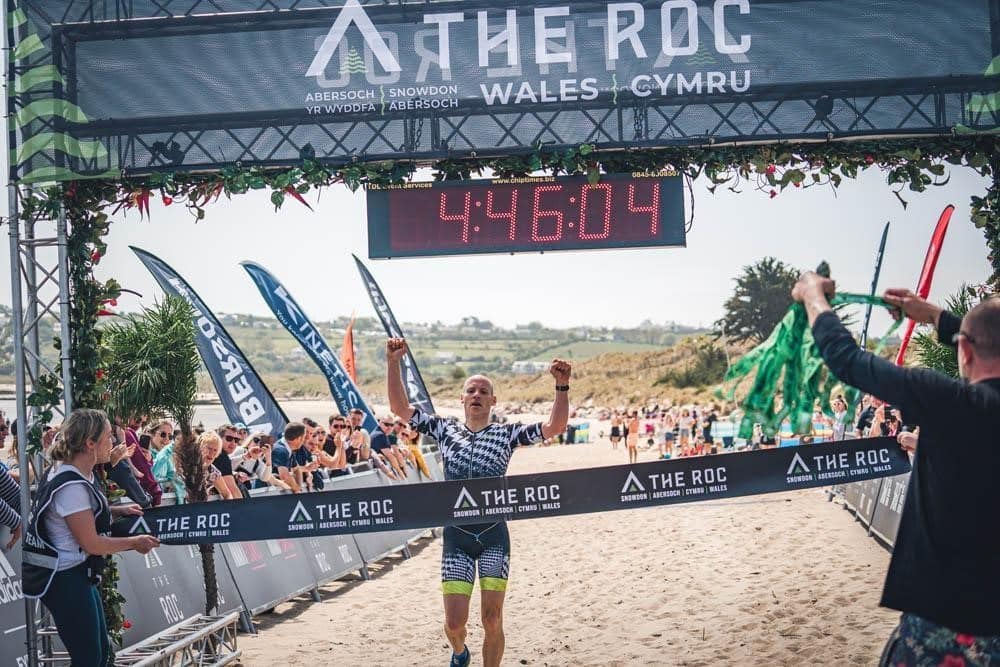 Finding the right balance is often a challenge. This is where Athletica helps.
I've been using Athletica to help structure and plan my training schedule since Feb 2021. I have a busy day job, a young family with lots of time commitments, and a passion for competing in endurance sports. Finding the right balance is often a challenge. This is where Athletica helps.
Athletica keeps me accountable, whilst adjusting my schedule after considering session compliance, training data, my own rate of perceived exertion and even personal session notes.
I'm writing this 2-weeks after my first Triathlon win at The Roc Wales and find myself reflecting on what's worked to get to this point.
My immediate approach to The Roc was far from ideal. A month prior I had a 10-day family holiday followed by a short illness, which meant getting back to pre-holiday fitness levels was unlikely. On reflection, whilst I often moan about the mundane routine of a UK winter using Athletica throughout this period helped me build a significant base that I could then carry into the race. I'm also certain I would have over-cooked the approach trying to quickly gain back lost fitness had I planned it all myself.
Athletica is like the Google maps of sat nav. I've often tried to beat the Google sat nav AI engine, I've always failed.
~ Mike Senior (IG @theroctri)
Benefits of

coaching

With Athletica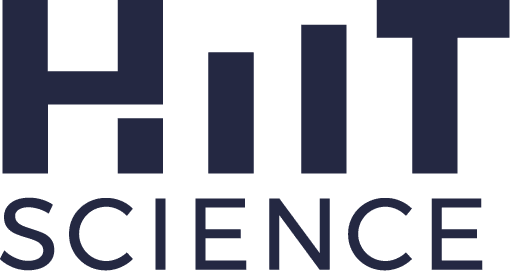 EXPERT TEMPLATE PLANS
Field experts have produced several hundred template weeks. Our algorithm selects and adjusts an athlete's plan to the individual based on their fitness level and ability.
HIT YOUR PHYSIOLOGICAL TARGET
Our training drill library can select multiple training session options for any given day that have the same physiological response. That means both training session precision and session variety to always keep things interesting.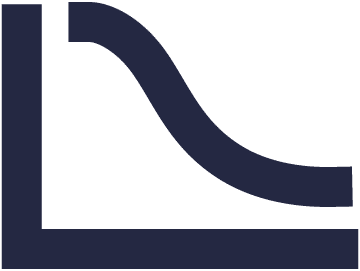 ADVANCED PROFILING
Novel, proprietary critical speed/power estimation from historical training data. Invisible monitoring and no more need for testing!
LET ATHLETICA BE YOUR ASSISTANT COACH
We all know how much time is involved with successful coaching, with much of it spent on programming. This just so happens to be what Athletica is best at. With Athletica coach version, the programming is taken care of for A, B and C races for athletes of all abilities. All you need to do is adjust the program to the context of the individual. Athlete profiling and dynamic daily load adjustment recommendations are also taken care of to monitor and progress performance. Our communication portal means athletes get what they need – precision prescription alongside attention and care.
Sign up for a two month free trial including 5 athletes. Limited time offer!
Onboard and link up with your athletes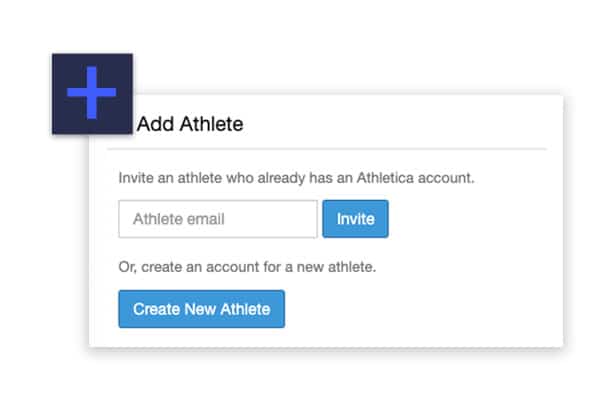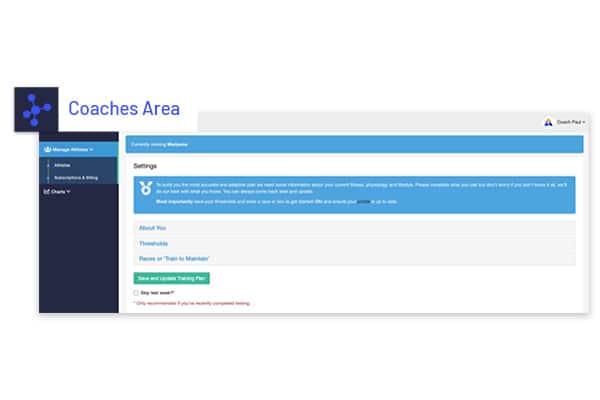 Chose their performance level, time available to train, and A, B and C races (up to 7 months in the future).
Start coaching by communicating with your athletes, adding your own key sessions, and working together with them to achieve their goals.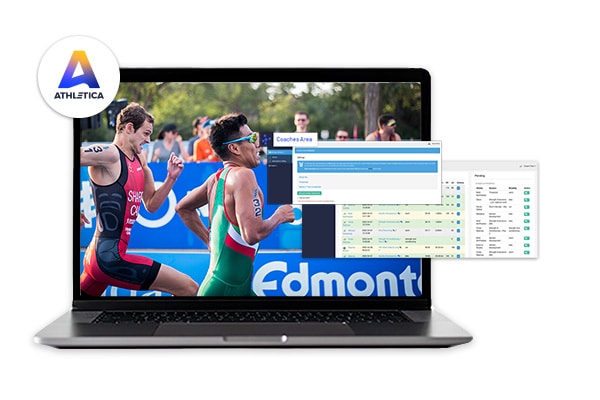 * Add up to 5 free athletes during trial period
** Add Unlimited Athletes for $20/Athlete/month
Cancel at any time
** Add Unlimited Athletes for $20/Athlete/month
Cancel at any time
Prices shown in USD
* Free athlete accounts expire at the end of trial.
** Athlete pay or coach pay options available.
See Terms and conditions.
Helping You Coach Smarter
I love Athletica and I compare it to the training that my coach gives me. The AI is excellent. I've referred him to the platform for coaches and I would love for him to try it out and join!
It is not easy nor given to know the right direction.
Pro triathlete & coach | Ironman champion | 11x im 70.3 champion | 5th place Kona | Ironman EU champs
Athletica is intuitive and easy to use. The program seamlessly integrates with my training devices and computers and includes additional contextual information to provide a more complete picture of my training progress.
The program was great! I followed the Athletica plan and recently competed in Indian Wells 70.3 — got 1st in my age group and 3rd overall female!
"The idea that the harder you work, the better you're going to be is just garbage. The greatest improvement is made by the man or woman who works most intelligently."
~ Bill Bowerman